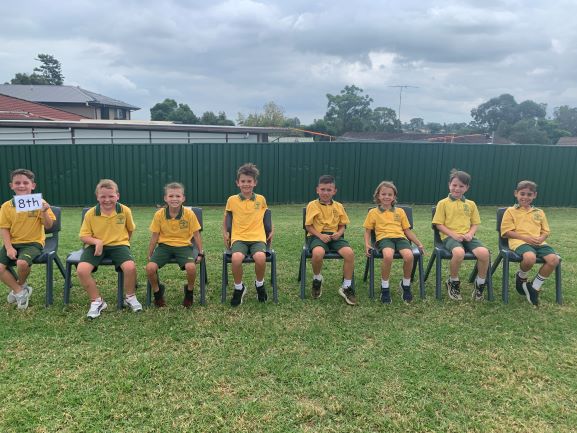 St Mary Mackillop Cross Country 11th March 2021
On Thursday, the 11th March, students from K - 6 had the opportunity to participate and compete in our school cross country carnival. Each student should be proud of their efforts and achievements from the day. Whether students competed in the competitive race or ran for fun, each student showed house spirit and our school motto of a safe, respectful learner. Well done everyone!
Congratulations to all the students who have made it to Diocesan. The top 6 students in each age group, with 8/9s combined, will participate in the Diocesan carnival. This will be held Term 2, on the 4th May 2021, more details for this event to come.
12 Year Boys
Josh P, Giuseppe C, Cooper P, Luke M, Joseph F, Vincent G
12 Year Girls
Tia B, Charlotte C, Anna B, Charlotte S, Cadence G, Madeleine P
11 Year Boys
Jai W, Alex M, Fynn M, Brock D, Oliver M, Jayden B
11 Years Girls
Maddison S, Susan V, Piper W, Ava N, Neve C, Sophia W
10 Years Boys
Sonny G, Cruz R, Bentley G, Will C, Lucas G, Braxton G
10 Years Girls
Sienna K, Hayley M, Grace P, Ruby C, Effy B, Mia G
8/9 Years Boys
Isaac F, Joel H, Peter B, Chase D, Koah K, Braiden S
8/9 Years Girls
Amelia B, Olivia D, Aoife M, Misa F, Matilda C, Bailey S