Give your child the best opportunity to develop academically, spiritually and socially.
At St Mary MacKillop we are committed to providing opportunities for growth and development for all members of our community.
---
What we offer at St Mary MacKillop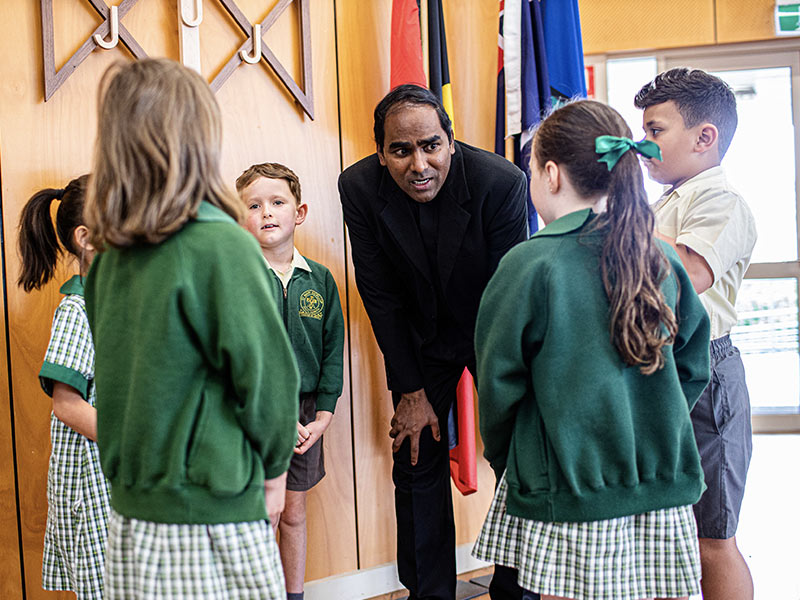 Religious Education and Community Involvement
Our Religious Education program, based on the Catholic Schools Parramatta Diocese Religious Education curriculum, fosters Christian values in the Catholic tradition and is reflected in our teaching and actions. We provide opportunities for all members of our school community to develop their personal spirituality through prayer, reflection and celebration.
The St Mary MacKillop community also supports charitable organisations within our local and distant communities through works of peace and justice.
Learn More
---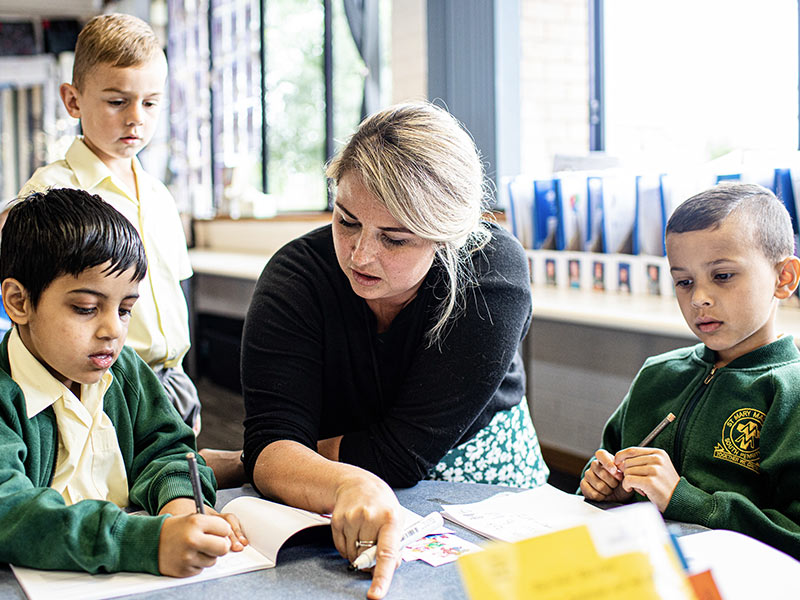 Building Healthy Relationships
Restorative Practices were formulated by Real Justice, an international non-profit organisation with one specific goal in mind: to support and facilitate the building of healthy relationships. It has been proven that when individuals live in healthy and life-giving relationships with significant others, there is personal growth, capacity for character building and a high achievement in all areas of endeavour.
Key to St Mary MacKillop Primary's role in education is the centrality of our Catholic tradition. By naming this process of interaction the 'MacKillop Model', we are conscious of the place of Mary MacKillop in our lives. She was inspired by the capacity of individuals to lift and drive themselves when they were given the opportunity to be released from ignorance and poverty. Our world today is not so much afflicted by material but emotional, relational and psychological poverty.
To this end, Restorative Practices provide us with the capacity to restore much of what we know intuitively to be sound judgement and practice.
Learn More
---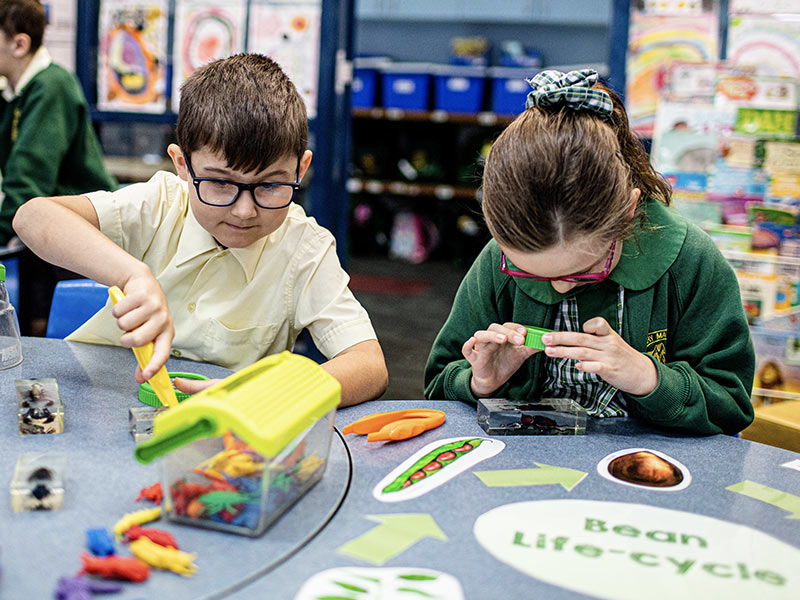 Commitment to Curriculum
The development of the St Mary MacKillop Primary Learning goals has a specific focus on the contemporary learning needs of our students, the learning environment, the use of data and student feedback, the Quality Teaching Framework and assessment and planning.
Our aim is to challenge each child to reach their full potential by exploring and developing their unique gifts and talents. We do this by:
evaluating current teaching and learning practices across all subjects for all students, including those with special needs
developing and using culturally-rich and engaging activities
providing opportunities for staff professional development to support all students in their learning
providing students with a wide variety of extracurricular activities.
Learn More
---
Before and After School Care
Students at St Mary MacKillop Primary have access to an onsite before and after school care facility run by the Catholic Education Office. This service provides an interesting, caring and safe environment for Our Lady of the Way students where they can socialise, play games, complete activities or work on their homework.
Learn More
---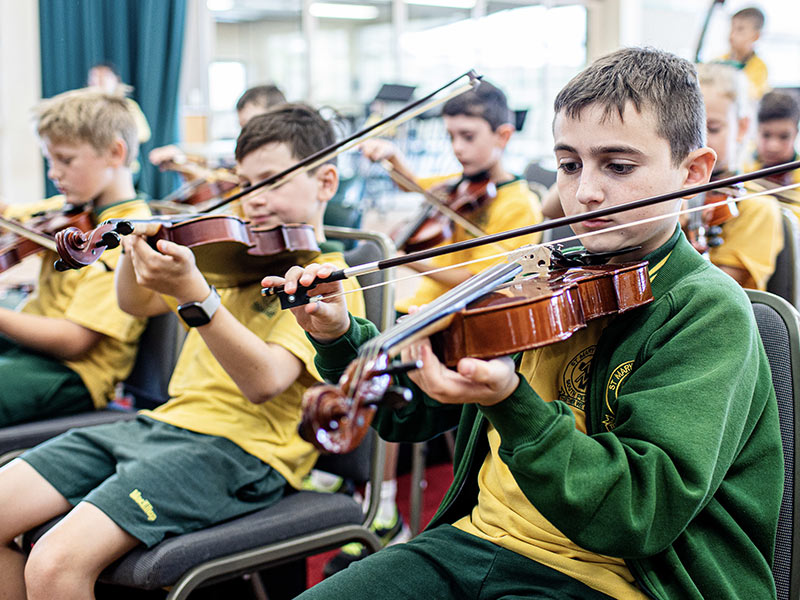 So Much More
We committed to providing opportunities for growth and development for all members of our community, whether it be socially, spiritually or academically. We work to provide all students with a wealth of opportunities, pushing each individual to do their very best.
This includes, but is not limited to:
a quality Catholic education from Kindergarten to Year 6
innovative and professional teaching based on the latest educational practices
a commitment to improving the learning outcomes of all students
a restorative practice program for student wellbeing
gifted & talented and learning support programs integrated into all classes
the latest technology including interactive whiteboards, laptop computers, iPods, and digital cameras/recorders
well resourced educational, flexible and creative learning spaces, library and sporting fields
a wide range of co-curricular activities for students including music, sport, student leadership and creative arts
POLICIES AND PROCEDURES
St Mary MacKillop Primary has a number of policies and procedures that govern various aspects of our school life. Learn how we operate.
ANNUAL REPORT
Our Annual Report provides parents and the wider school community with accurate information about various aspects of school performance and development.
We invite you to join our vibrant learning community!
Contact the school today to enrol and discover the many benefits of learning at St Mary MacKillop Primary