Our vision for St Mary MacKillop Primary school is to be a Christ centered community which challenges students to develop their unique gifts and talents through a supportive partnership of school, parents and parish.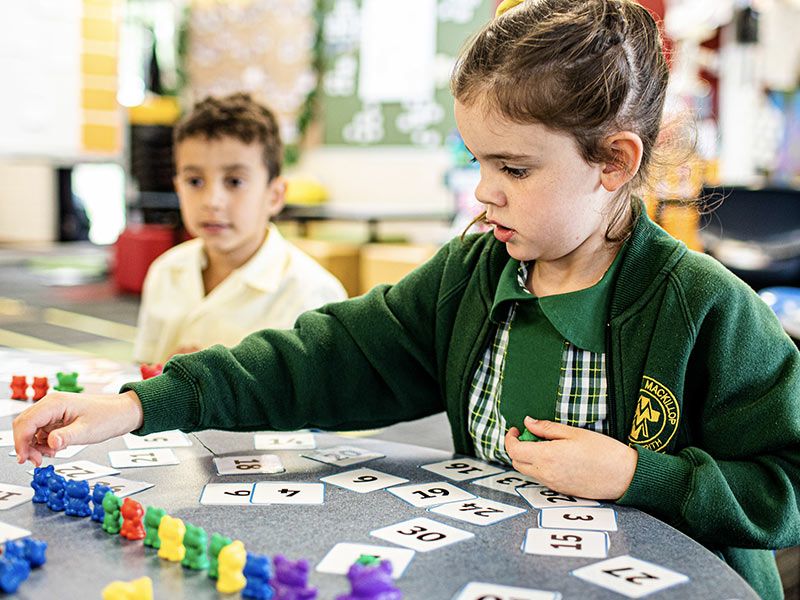 Our Beliefs:
To provide educational opportunities for all members of the school community to develop to their full potential — intellectually, spiritually, creatively, emotionally, and physically


To strive for academic excellence


To encourage a learning community built on a partnership of school, home, parish and local community


To foster Christian values in the Catholic tradition through our teaching and actions


To provide a caring environment in which all individuals are valued and respected, and where each person has a sense of self-worth and achievement


To enact a pastoral care policy that aims at genuine self-discipline through positive affirmation and service to others.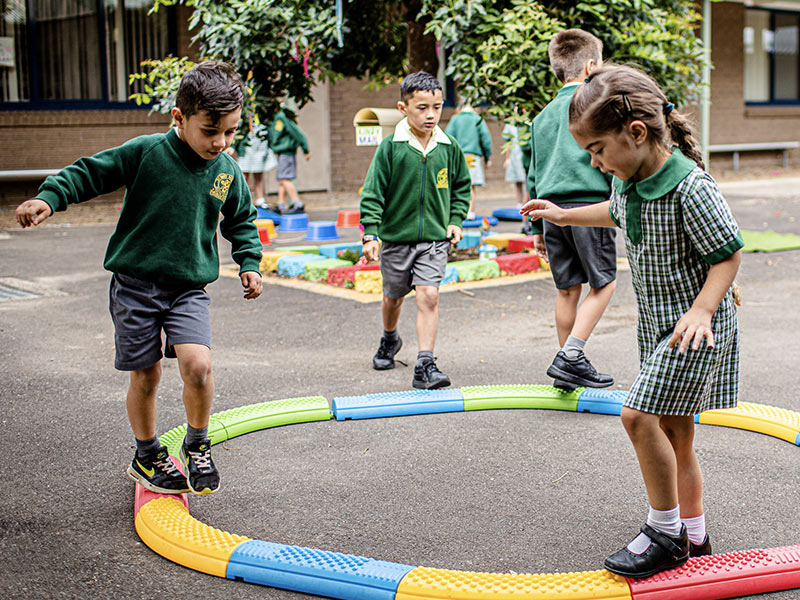 Our School Motto
The school motto is 'Together We Grow' and this motto is given life through the school's vision to realise an alive and growth-promoting community which reflects the values of the Gospel. Regular prayer and liturgy for both staff and children permeate the life of the school.
The keynote of discipline is that of a lived respect for each person in the school community. Over the years, a strong and vibrant school community has been built where a variety of personal gifts are celebrated.
In this community the uniqueness of each person is affirmed, initiatives are encouraged and a positive self-esteem, both communally and individually, is evident.
St Mary MacKillop Primary School has a relatively recent history, having been established in 1983 following parent and parish requests for a second Catholic school to service the rapidly expanding suburb of Penrith South.
St Mary MacKillop opened its doors for the first time to 460 pupils on 31 January 1984, and is currently a two-stream school which draws its population from areas such as Orchard Hills, Jamisontown, Kingswood and South Penrith. St Mary MacKillop Primary has a school population of over 400 students, representing close to 300 families.
The site selected for the school gives a clear view to the Blue Mountains. Being a sloping block, much earth was moved to form the playground and the buildings area. Atop the playground is the very large Moreton Bay Fig, which figures proudly as the symbol of the school, and has the motto, 'Together We Grow' printed below it.
The foundation Principal was Sr Anne Cooper rsj, a member of the Sisters of St Joseph. The school took on the name of the founder of this unique Australian congregation, St Mary MacKillop.
Being dedicated to the memory of Australia's first saint, Mary MacKillop Primary has a clear Josephite tradition. Feast days around Mary, her parents St Joachim and St Anne, and St Joseph, are celebrated annually. There is also a strong bond with the Josephite sisters at the Mary MacKillop Institute for East Timorese Studies. This connection gives the students a first-hand knowledge of the plight of a people in need, as they work to support them in their own unique ways.
The school forms part of the St Nicholas of Myra parish community located in Penrith. We are strongly supported by our Parish Priest, Fr Jose, through liturgical celebrations and his presence at many of our school events and meetings.
St Mary MacKillop Primary has a high profile in the wider Penrith South area, with a reputation of high standards and educational excellence.