The Catholic tradition of St Mary MacKillop Primary is expressed and highlighted through Eucharistic liturgies and other prayer services.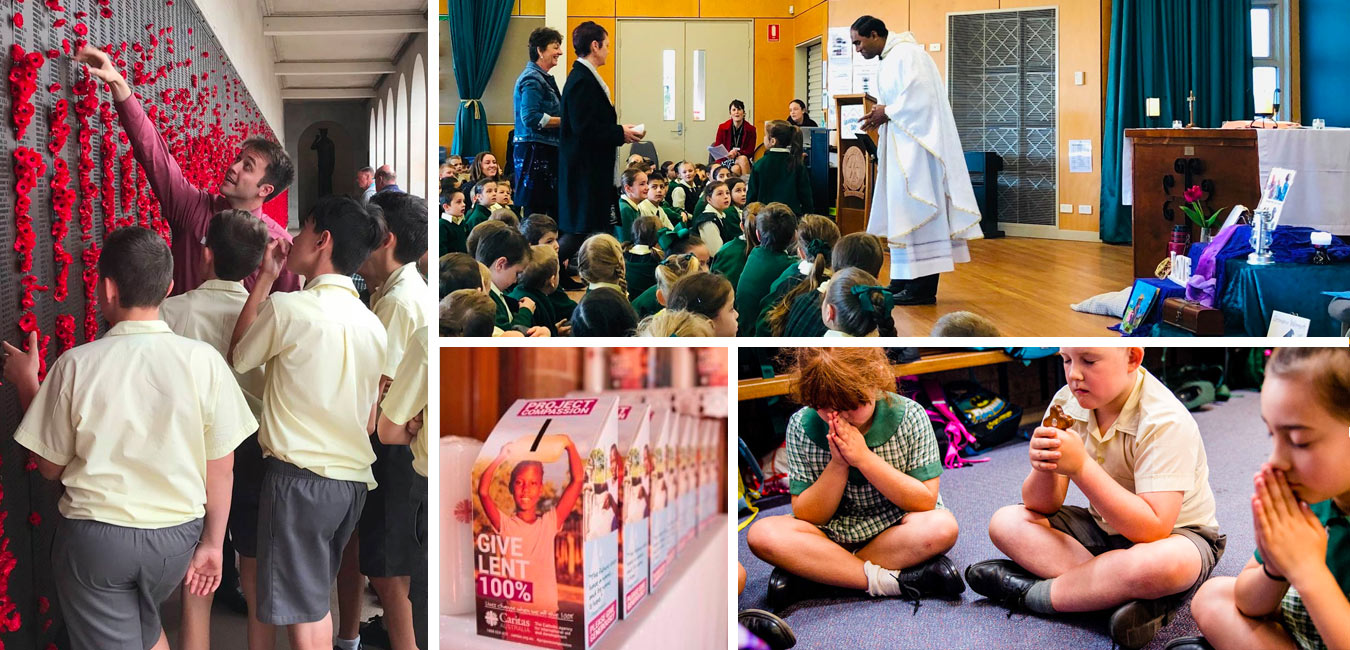 Liturgies are celebrated by grades in the library. As a whole school we also celebrate the Eucharist each term. Our parish priest enables our children to participate in meaningful liturgies within our school setting. The children express liturgy in song, drama and movement. This artistic expression adds colour and life to the celebration, and helps the children to deepen and appreciate their faith-life experiences. Parents are always welcomed and are encouraged to attend the children's liturgies.
Through our Religious Education programs, we foster Christian values in the Catholic tradition through our teaching and actions. We provide opportunities for all members of our school community to develop their personal spirituality through prayer, reflection and celebration. The Sacramental Program is facilitated by the parish and supported by the school through units of work and staff attendance at the Sacramental Liturgies.
The St Mary MacKillop community supports charitable organisations within our local and distant communities through works of peace and justice. Some of these include Penrith Kitchen, cancer research initiatives and supporting our brothers and sisters in East Timor.
Each term, students are encouraged to raise fundraising ideas that they, in turn, promote and organise. At St Mary MacKillop Primary we invite our whole community to join us in these various initiatives.